Library and Student Centre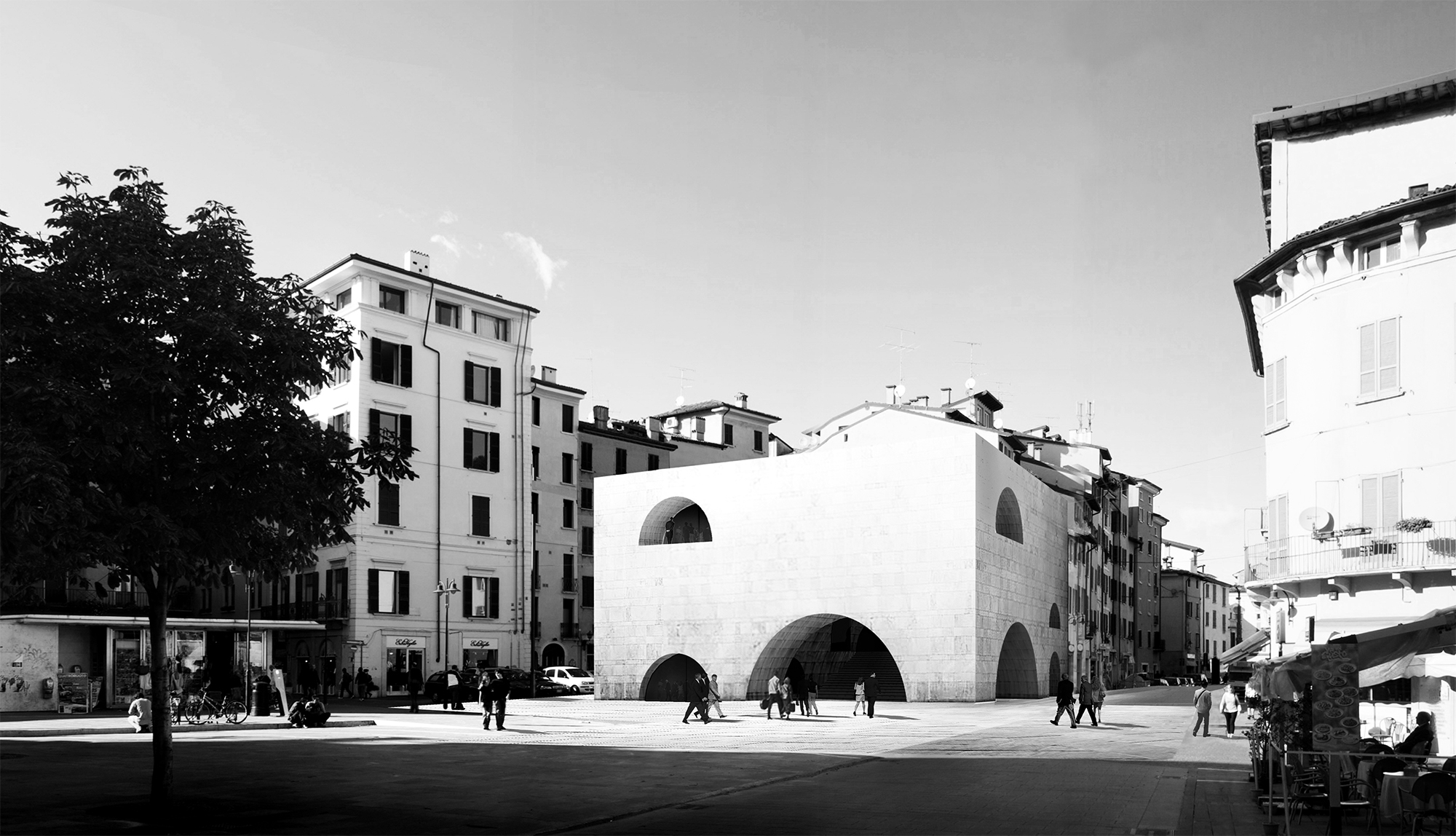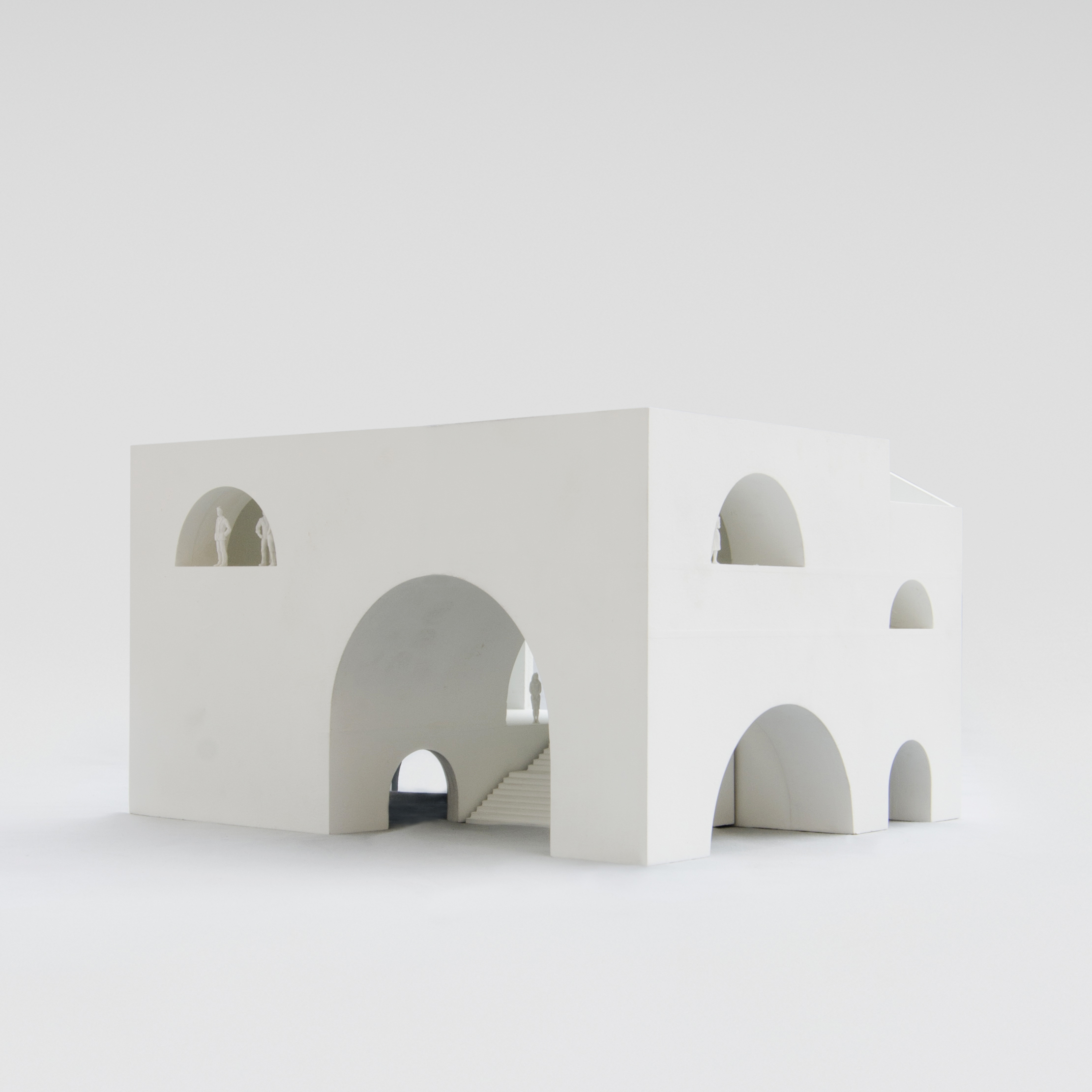 The Palazzo della Loggia, which houses Brescia's City Hall, is a Renaissance building built in Palladian style that is made up of a series of interlinked porticoed spaces which are its main structural feature. The new university building, which holds a library and some small exhibition and service spaces, is situated next to this emblematic building.
The most fascinating thing about this historic building is its capacity to incorporate city life under its arches. In a similar manner, the programme of the new building unfolds above a porticoed area which acts as the main entrance and integrates the public space of the street as part of the building.
The repetition of a single element – an arch used on different scales – qualifies the openings according to the interior uses, while, simultaneously, it reinforces the abstract character and uniqueness of the structure in relationship with the street.
Thus the new building and the Palazzo della Loggia are understood as parts of the same architectural system, incorporating Aldo Rossi's idea that the city is constructed by emblematic buildings or 'monuments' and residential buildings or 'homes'.
In this sense, the design is closer to the idea of a monument than any symbiosis with residential architecture.
This project aims to construct a building that acts as a meeting point and that given its privileged location, is able – as the Palazzo della Loggia does – to regenerate the city life around it.
International competition.