Opera House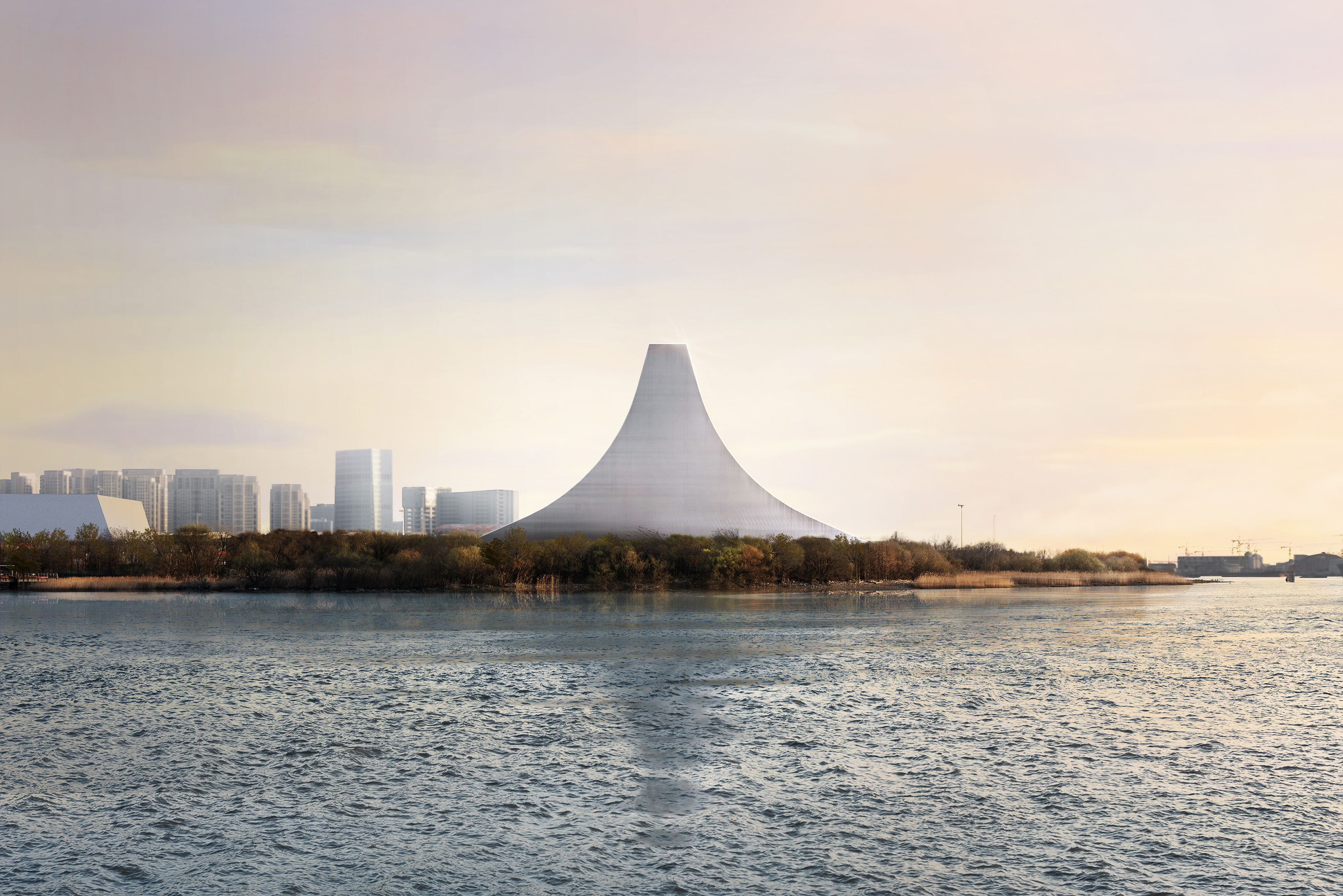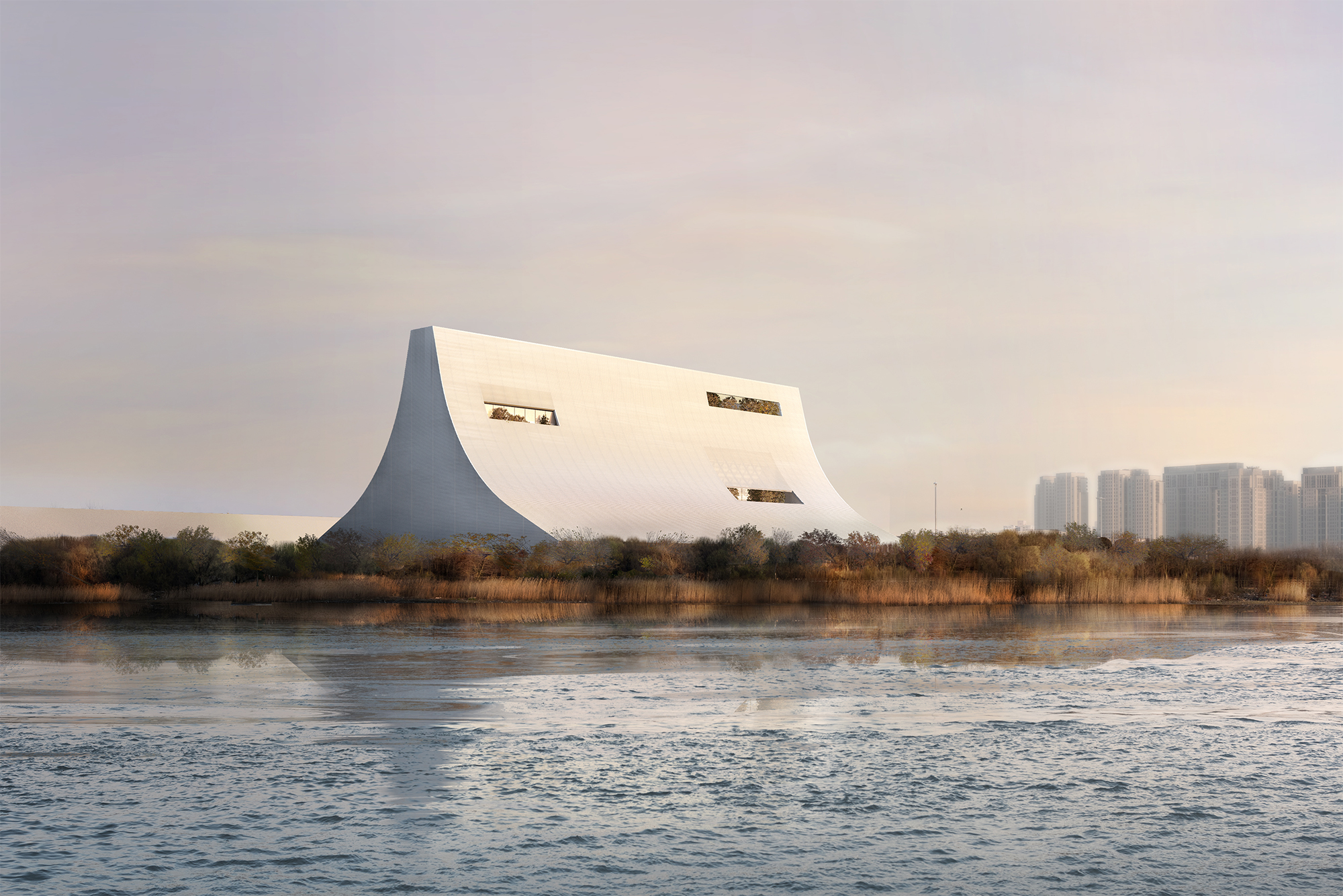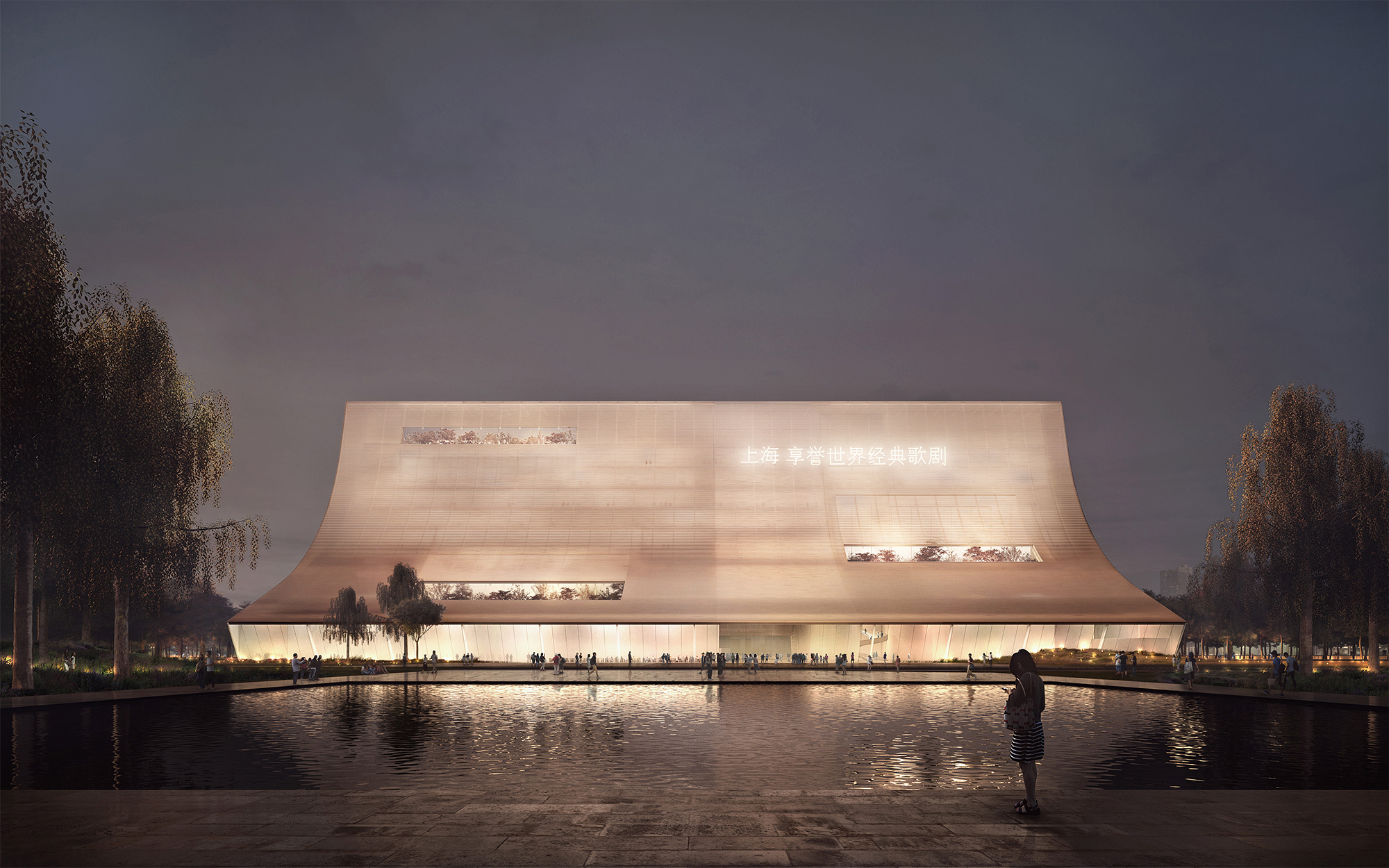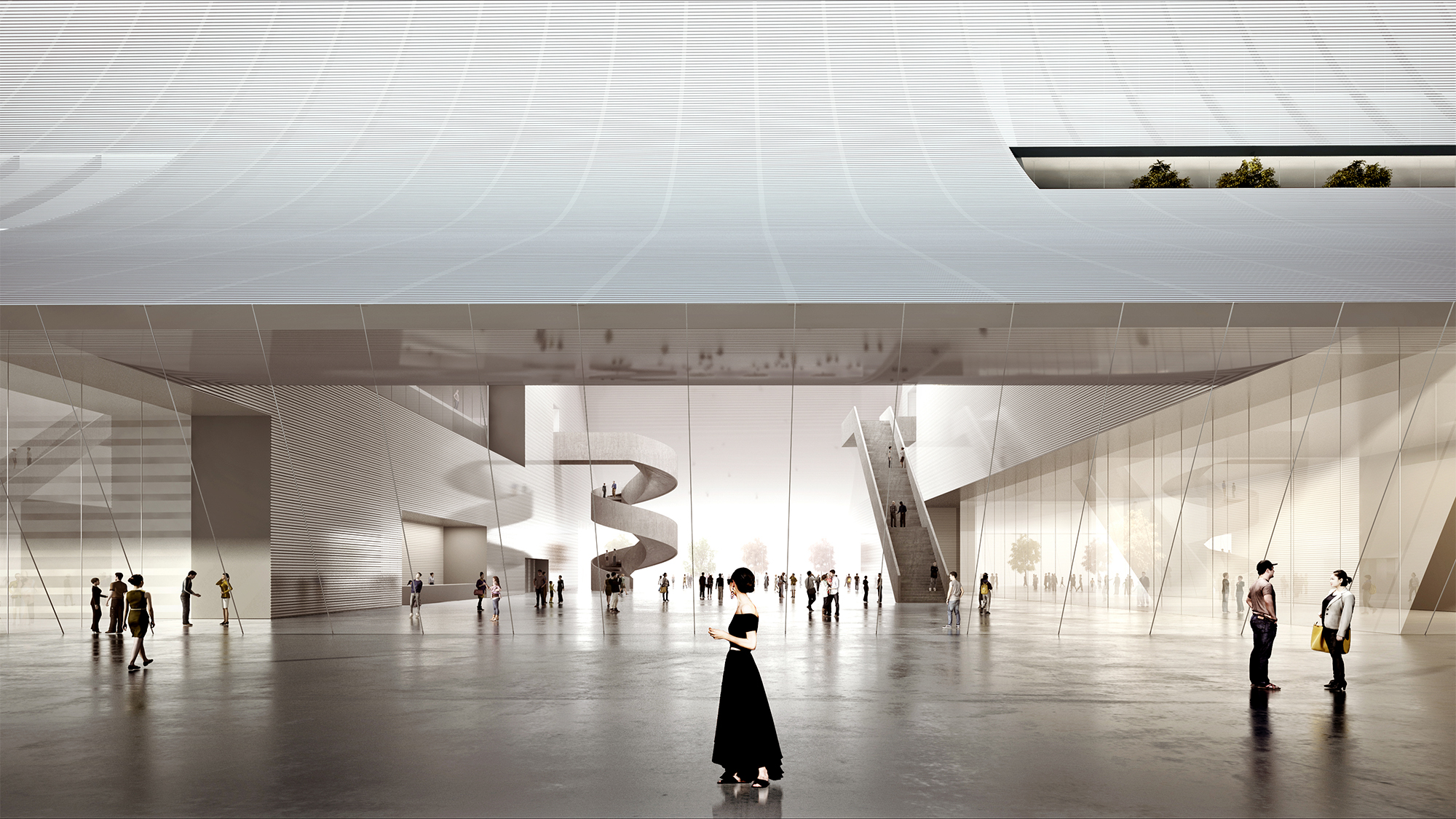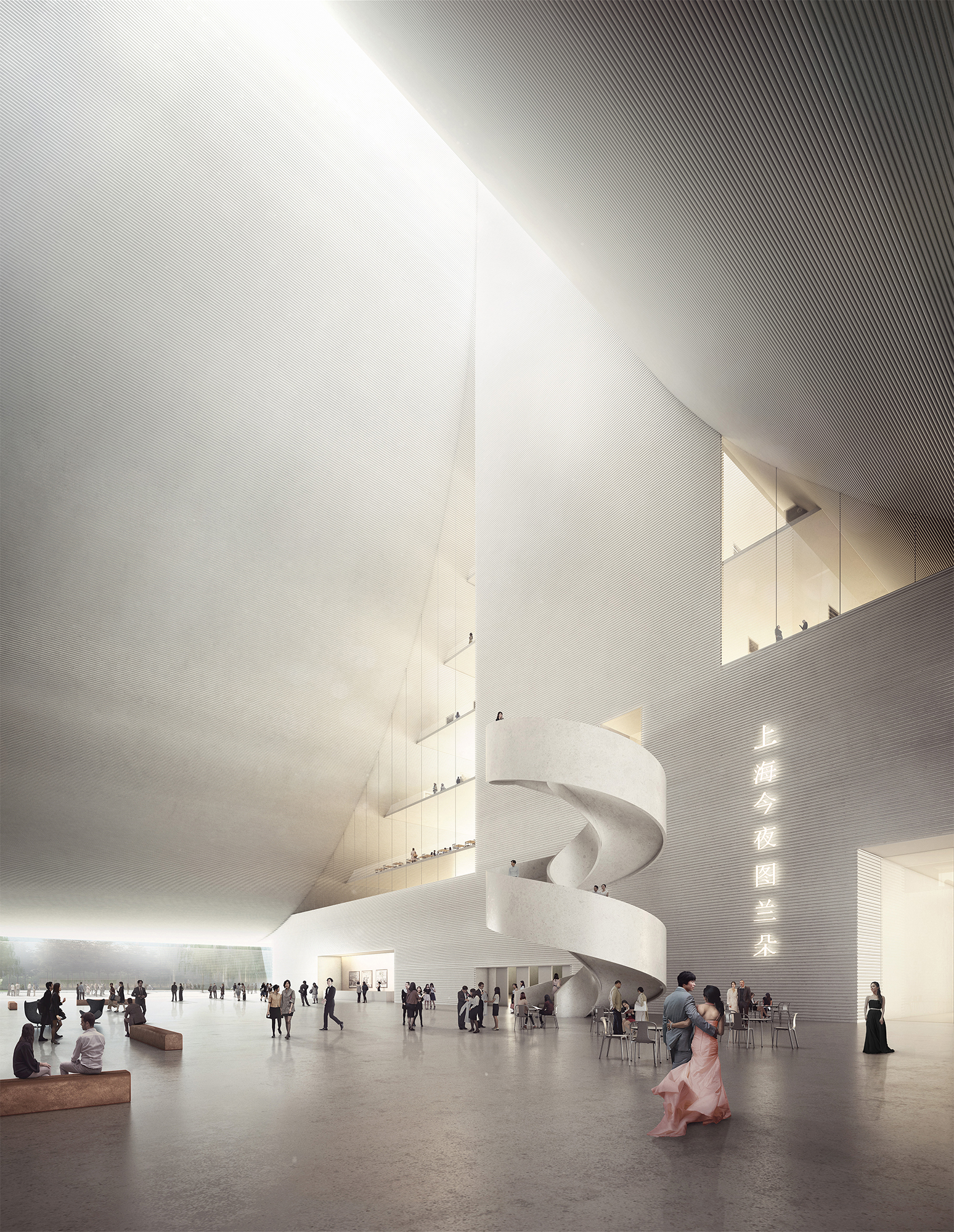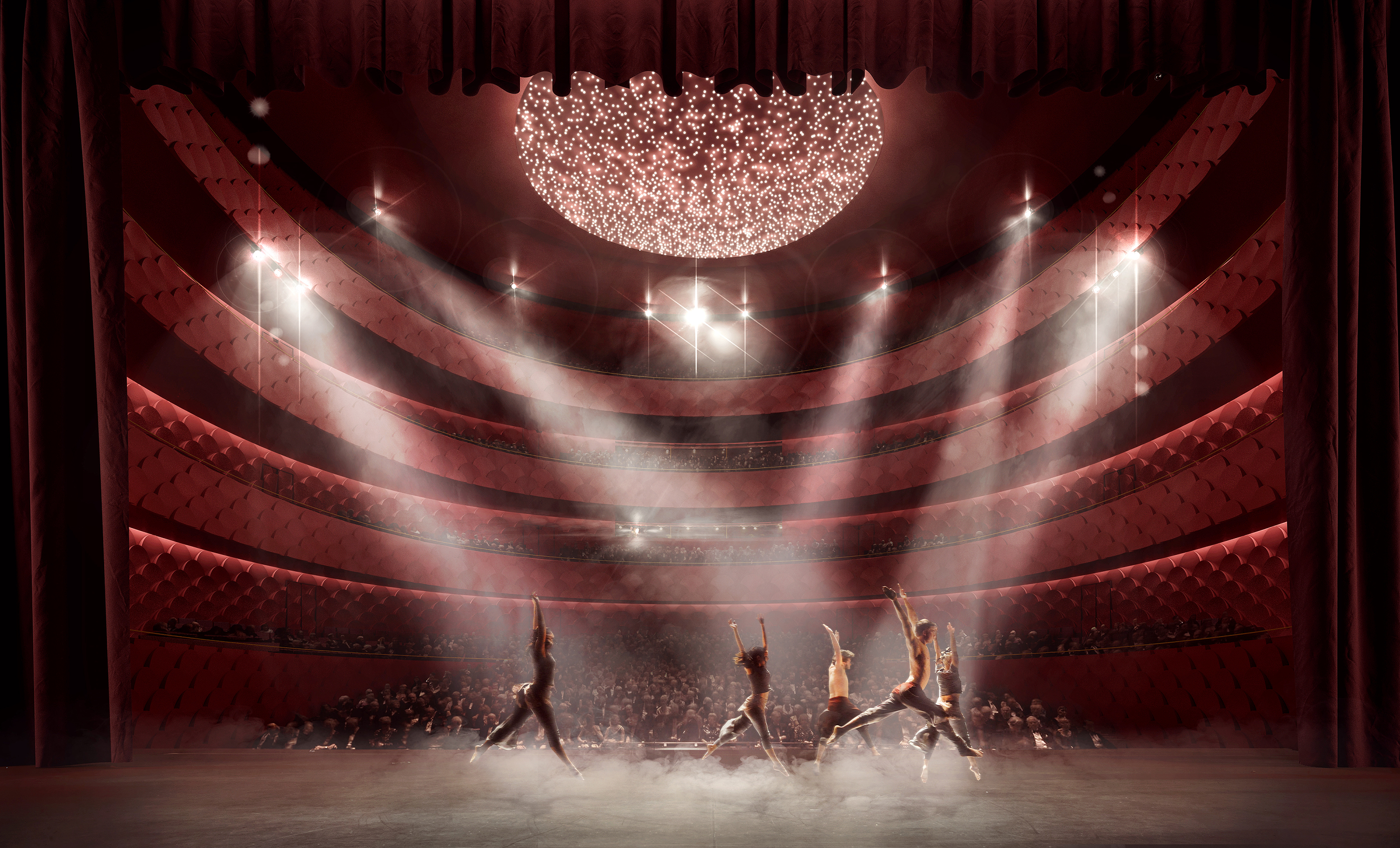 Two simple curved strokes, like the roofs of the ancients Chinese palaces, define a silhouette that will make the Grand Opera a reference for city of Shanghai and worldwide.
Its rigorous and orthogonal position of Opera in the park organizes the project in a clear and simple way. Three theaters organize all the interior spaces, defining among them a high-rise foyer that, like a large public square, organizes the entire interior life of the building along its height.
Large terraces filter the views over the river and city, characterizing thus the interior of the building on the different floors with the constant presence of Shanghai.
Competition. Finalist.