Maritime Museum Saint-Malo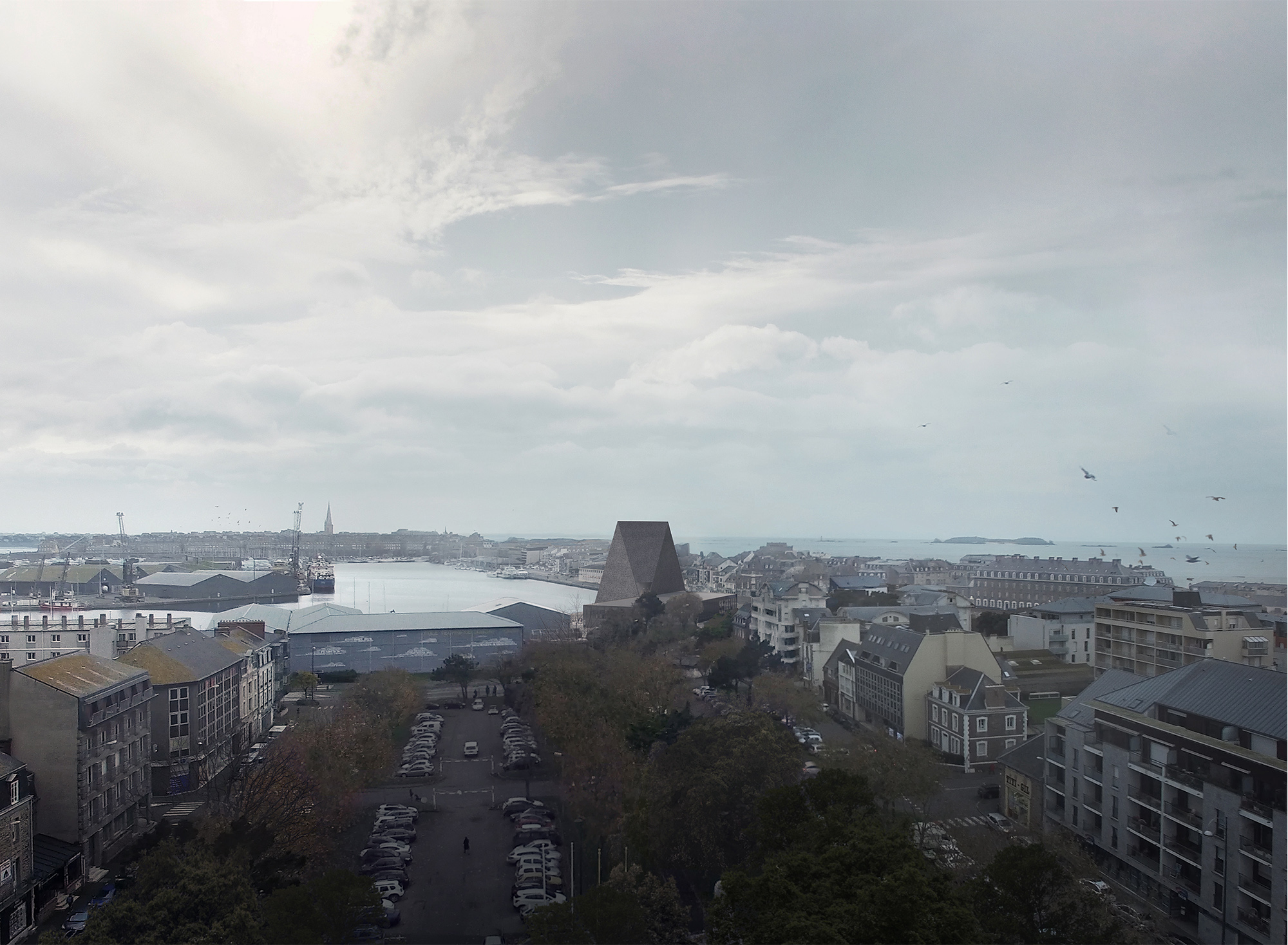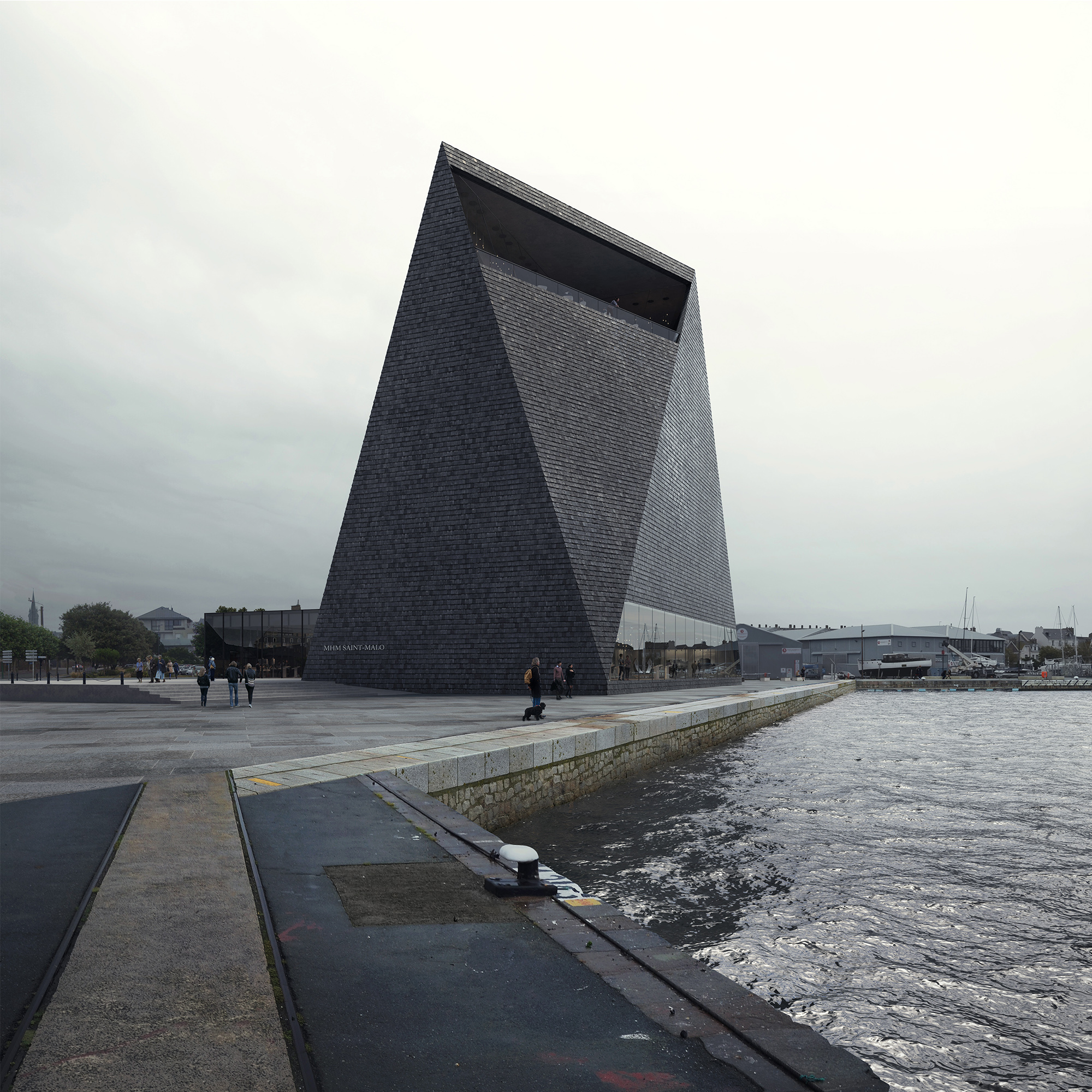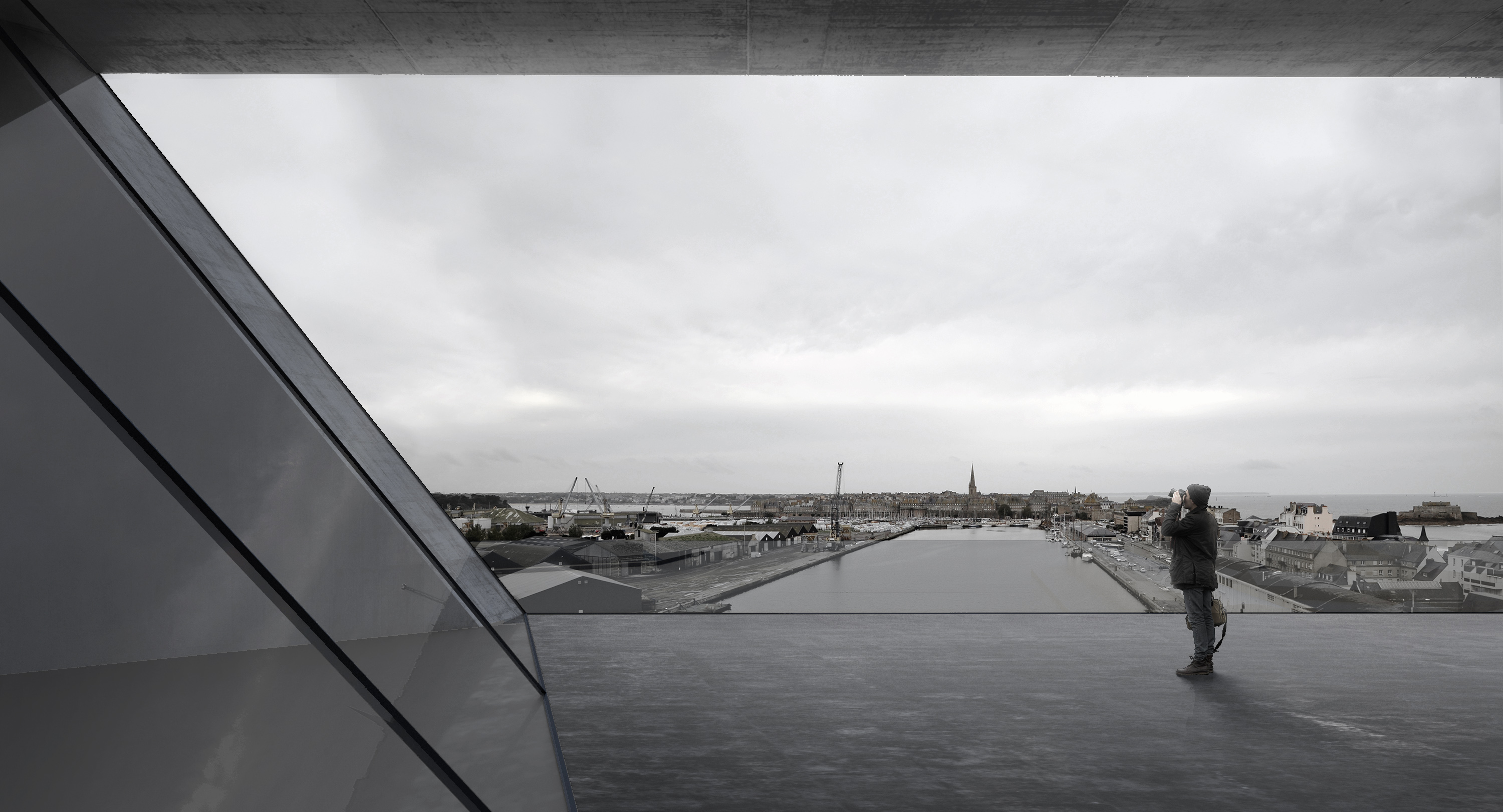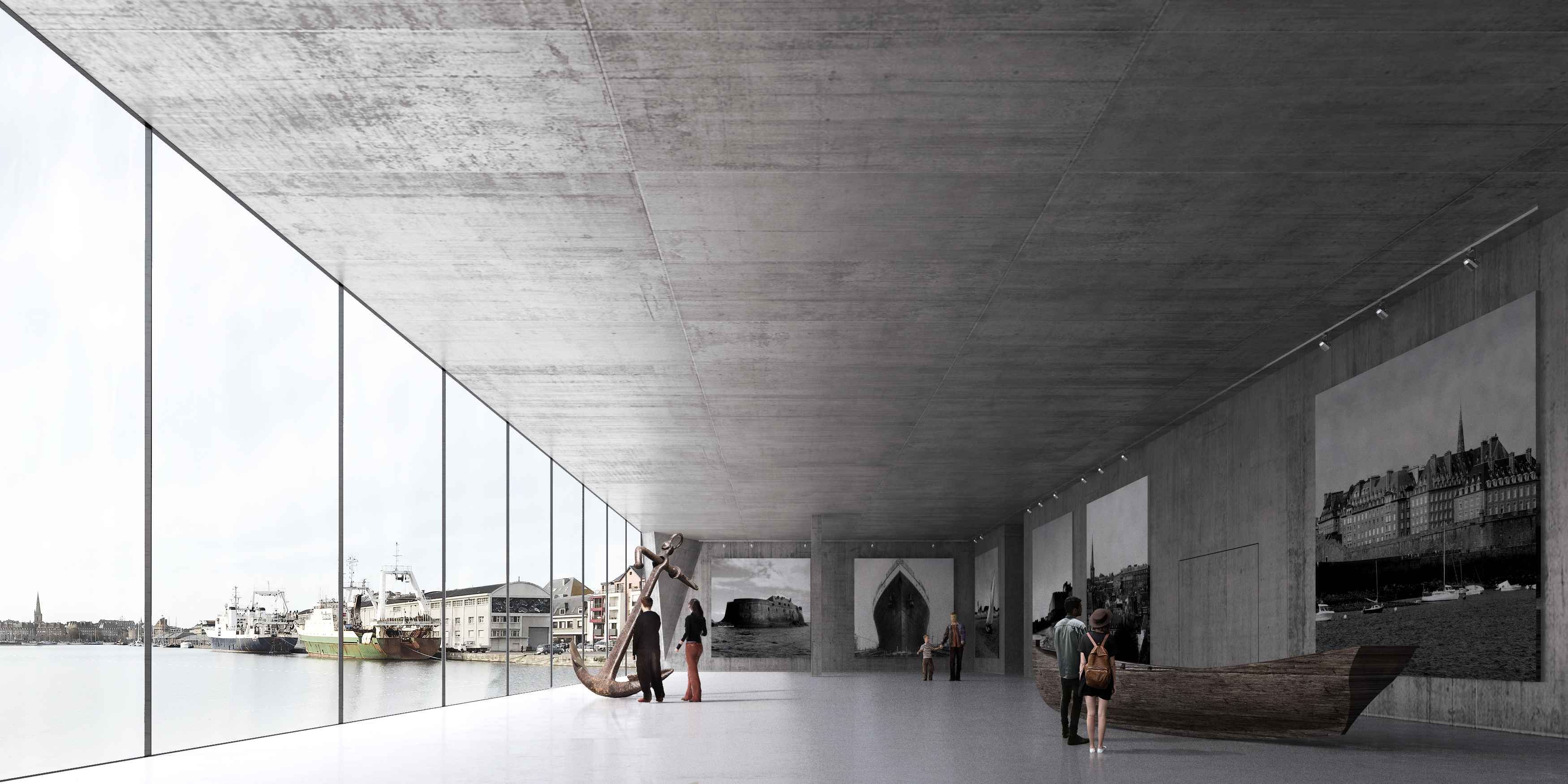 In a privileged location, facing the historical city of Saint-Malo, the Museum of Maritime History is located as an urban landmark that reactivates its new neighborhood. Our project for the Museum proposes to preserve the main aspect of its location and its special atmosphere: an industrial, maritime, Malouine atmosphere, which makes it possible to keep the memory of the place intact and intensify it. Two complementary elements build the project, a plinth and an emerging volume. Together, they create an ensemble capable of giving importance to this enclave, creating a simple and strong gesture at the same time. Thanks to its geometry, it makes an expressive and changing piece of architecture and is also able to transform with light, to be ambiguous and enigmatic thanks to its mineral coating and its faceted surfaces.
Competition. First Prize ex-aequo.